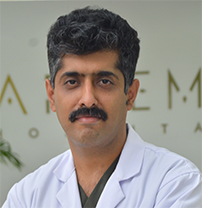 From the Chairman's Desk
Dear Colleagues,
It is my greatest pleasure to bring to you the Annual Neurocritical Care Update 2017!
As the Organizing Chairman I could not think of a better time than to coincide the event it with the most spectacular, the most vibrant and most colourful of all seasons. Spring is a miraculous experience in India. After the cold and dead winter, it is the season for rejuvenation. A season to renew the excitement and zest for life. A season to make a new beginning.
Friends, a lot of thought and effort has gone into deciding and designing the content of the conference. We have modified our program to give you ample platform to hone your skills and interact with the masters on the issues you've always been doubtful about. We have shifted the main focus from the dreary and didactic lectures, to sessions where we interact...question...debate... and demonstrate in order to innovate and thus, evolve ourselves. This paradigm shift in our outlook has drawn attention, appreciation and support of many stalwarts in the field of Neurocritical Care, both in the country and abroad. I can attest that our design will not only meet your expectations, rather it would be an enriching experience for you. Not only will you find the nuances refreshing, but also worth remembering in times to come!!
We will be updating this micro-site regularly. I encourage you to check it for updates about the conference in the weeks ahead.
My team here is eagerly looking forward to see you at the conference. So block your calendar for the power-packed two days of the conference!! And help us transform our baby steps to giant strides!!!
Dr Saurabh Anand
Organizing Chairman